ZADI
It's an industrial company with a significant historical and technological background operating in the sector of security systems and lighting apparatus for automotives.
INVESTEE COMPANIES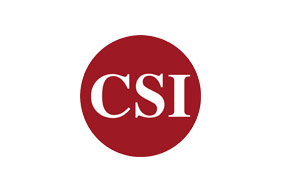 CSI Srl, with headquarters in the province of Ferrara (Italy), designs and produces industrial automations mainly for the Group's companies, as well as the business unit production of automotive, especially for caravan department.
CEV became part of ZADI in 2011 and is considered a historical brand in the landscape of Italian industry since over 100 years.
Zadi produces safety systems for vehicles (keys, immobilizer, fuel cap, steering wheel lock) and headlights. This last range of products derives from the CEV's acquisition in 2001 (Fratelli Pagani spa).
The main customers are BMW, DUCATI, BOMBARDIER, PIAGGIO, KTM and the most important manufacturers of Caravan.
ZADI WORKS IN 2 PRODUCTION PLANTS
Carpi (MO)
Total area about of 20.000 mq with 11.000 covered area. It's a plant which have cutting-edge technologies for the manufacturing of plastic materials (hot injection), aluminium (cold chamber die-casting), Zama alloy (hot chamber die-casting) , as well as robotized assembly equipments. This manufacturing site has a great modern lab complete with different technologies for mechanical, electronic, strength and reaction tests on the products for heavy working conditions with the possibility of simulating thermal shock and corrosive environments. A trigeneration system of 1 megawatt powers the whole plant. The factory employs about 160 workers with the addition of 40/60 people in peak season's period.
Il sito di Jolanda di Savoia (FE):
Total area about of 10.400 mq with 1.600 covered area. This manufacturing site produces assembly machines on specific needs of Zadi or other customers. In addition to assembly equipments to whom a team of 8 people works, this plant manufactures locks for caravan sector. In whole, 32 people works permanently there.